We set out to give you freedom from the scrub
You won't ever clean your toilet again.
Just drop it in the corner of your toilet tank and watch your toilet sparkle and shine for years, not days.
Get krazy klean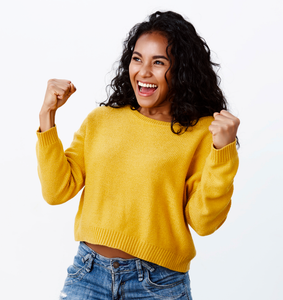 never scrub again
Effortless magic.
Let's face it: scrubbing the toilet is a thankless job. We found ourselves on our hands and knees scrubbing at pesky stains multiple times a week, only to turn around a day or two later to see the effects of hard water (& untidy kids) back again.
stop the scrub
It's about so much more than stopping the scrub.
We're committed to building a new future of cleaner water around the world by reaching 1,000,000,000 chemical-free flushes by 2025.
FORGET THE PAST
Use our chemical free toilet cleaner.
Until today, toilets were scrubbed weekly (if not more) with harsh chemicals that pollute our water, air, and homes.