Introducing Krazy Klean
Never clean a toilet again.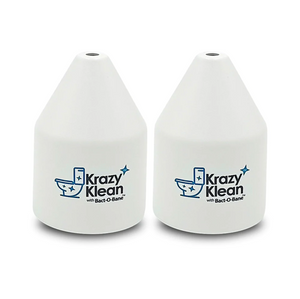 How does it work?
Krazy Klean uses hydro-mineral magnet technology to destroy stain and odor-causing minerals before they can stick to your toilet.



It may sound crazy, but it really works.



Put Krazy Klean in your toilet tank and it will keep your toilet clean for 10 years!
"Krazy Klean has been in place for only a week and the change is amazing. We have hard well water and nothing has worked for YEARS at trying to keep the toilet bowls stain-free. Clean isn't the issue. Hard water staining is. Even the tanks were solid brown and encrusted. Not anymore!" ~ NANCY E.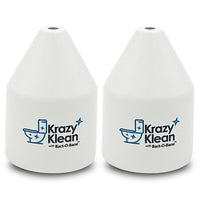 Krazy Klean Pro 2-Pack
Better for you. Better for the environment.
Ditch toxic fumes and the headaches that go along with them for a toilet bowl treatment that destroys mildew, fungus, & odors on autopilot.